Lovely babies
,
Bannah and I love you all so much and want to make a special thanks to all of you. So many of you have been with LunarVale since it first launched, December 5th, in 2015. So many more of you have been here since the dawn of Shimmerville, way back in 2012. It's incredible our community has stayed so tight-knit and I'm honestly so happy about that. We can never thank any of you enough for spending time on the server, voting daily, introducing friends and sometimes investing money, to see it's success. It's such a loving community filled with all kinds of great and cool people from all walks of life. You guys truly give Bannah and me incredible memories that we never thought would happen to us. We both have so much gratitude for you all.

With this said, there has come a time where I am struggling with juggling a server and being a full-time university student. Bannah is also dealing with her job and being a full-time student. Owning a server may not be a full-time job but we feel we're not doing it right by having not having time to attend to it. We've discussed options, since 1.13 is around the corner, and we have come to a conclusion.
We will not be updating the server to 1.13
when it is out and there will be no server resets, updates, new features, added plugins or major events for quite a while (
We may still host drop parties but most likely for major holidays only
). This is due to me and Bannah both being full-time students with busy personal lives and us being so limited with how much time we can put into the server's development. This will come with a few other changes that I want to clear up.
The web-store will be closing, June 10th
.
DO NOT freak out about this, this does not mean we are shutting the server down, it will be up and running for quite a while and is in no danger of running out of funds. The web-store closing is mostly for protection from future chargebacks, in case someone is upset the server will not be updated anymore. This also gives myself and Bannah a chance to rework the website when we have a lot more time, as we want to add more cosmetic functions and permission for you guys. Before June 10th the server will be having a
75% off sale
so you guys can buy things you may want before the store closes.
To sum this all up, imagine the server like a big ship. We're on the water and we're all living peacefully on this big ship on the open sea. We're basically just taking the ship to shore and letting it dock a bit. The dock rent is paid for and the crew can still live on the ship while it is docked. The captains will return but not for a few months.
Quick FAQs
☽

Staff applications will still be open and you can apply for staff.


☽

If you have direct questions you can message Luna through the server's Discord member list.


☽

More cat statues will be made in the future.


☽

If you want to custom donate to the server to further ensure it stays up, please message Luna on Discord.
​
Enjoy Party Drops:
Ranks - Rare Items - Ores
Spawners - Spawn Eggs
Rare Heads - Elytra - XP
SF Items - SF Foods
Cosmic Gear - Mythic Gear
Artmap Perms - Pet Perms
McMMo Vouchers - XP Voucher
THE BIG EGG HUNT
-
Visit /Warp Easter and count all the easter eggs!
-
After you've counted as many as you can find, drop a signed book in the provided hopper. Make sure your number is in the book and you've signed it!
-
Take your time! There are a lot of hidden eggs.
Prizes:
$500,000
-
Lunar Rank Book
100,000 Claim Blocks
-
Cosmic Items
Spawn Eggs
-
Rare Items and more!
​
Want to win this bike?!
Log on the server and '
/mail send Luna
' your best
Minecraft related
pick up line! The best one to make me laugh will win this free bike!
One pick-up line per person please.
Choose wisely.
(if you own the bike we can negotiate an alternative prize)
​
Hello friends! I'm wanting to get an exciting new plugin tested out and sorted but before that I need testers. One of the perks of Cosmic is to be able to test plugins for us so I ask that all cosmic rank members do some testing out for the good of the server. This plugin will add

vehicles

to the server. To test it out I will add a list of commands below.
/bikeshop
- A motorbike that can have a passenger of any rank.
/carshop
- A small car that can have a passenger of any rank.
/trainshop
- A train caboose, must be placed on a railway.
/raftshop
- A small boat, must be placed on water.
/planeshop
- A large plane that can have a passenger of any rank. To fly it get it running fast then look up. Looking up makes it go up and looking down steers it down.
/helicoptershop
- It's loud, it's proud, it's on season 3 of Rupaul's allstars.
/parachuteshop
- A small parachute that floats you down. Must be placed in the sky.
/tankshop
- Not a tanktop shop. A tank that shoots fireballs. Hole a fire charge and right click.
/submarineshop
- A small submarine that you place in water.
/broomshop
- a broom, ya witch. fly away
#slytherinlife #mydadboughtthewholequidditchteamanimbus2001
Things to note!
- To remove a vehicle and put it back in your inventory just shift and right click it.
- sometimes the vehicle will be weird shaped when you take turns. This is normal and can't be helped.
- Trains sometimes come off the rails. Just break it and replace it.
- These are somewhat difficult to control but once they get going smooth they are fast.
- There is a small price on them for now but it is not much.
To report all bugs please use "/mail send Luna [bug details]"
Thank you all to those who help test this for me! I look forward to having these in the web store soon. These vehicles will be free to cosmic rank after the beta testing as well. All your help will help the server get this up in the web store soon for others to purchase!
(I have not set a price yet,

do not

ask me. <3 )
​
The main Event for the weekend before Christmas will of course be our awesome Drop Party! Every rank will have a respective book dropped for it, some more than just one.
And most certainly the envied
Cosmic Rank
will be rolled to see who wins it!

"What other jollies are to be had this season?!"
So glad you asked...
The Christmas Arena Event
-
The Christmas Arena will be opened the afternoon of
December 16th
. You can enjoy the special arena Jester, NohWayNoah and Luna have built for you to enjoy. BUT hidden all around the arena you will find small wrapped presents. Count all those presents then find the special guessing area and submit your guess! The players who guess the correct amount will be given some rare items and other goodies. Guessing right will totally be worth the time but only one entry will be counted so do your best!
Win a fully furnished home
-
In the comments for this post I want to see some gingerbread men/women!
Draw me a little gingercookie character and upload its picture in the comments here. Also give me a short paragraph about them.
Tell me what they like to do for fun, who made them, what their personality is, anything you can. Give em long hair, short hair, a pair of shorts, a skirt, a bag, it's your vision I want to see. Be creative and make players entertained. Doesn't matter if you draw like a chicken or Michaelangelo. Luna will have final say who wins but likes will also be accounted for too. Be sure to mention your in game username somewhere in your post.
(One entry per person)
But the most important event of all... SANTA IS COMING TO
LUNARVALE
!
Santa in Lunarvale
- You heard me! In the Christmas Arena find the Santa Clause throne and send Santa your Christmas wishlist (signed book)! This can be anything from
cosmic items, rank upgrades, rare items, slime fun items, there is no bad item to ask for!
Write him a whole list of things you wish to have, no matter how silly or specific. All of your items may be gifted, some of your items may gifted. Regardless, as long as you submit a Christmas list you will be getting something.
To make sure Santa can easily find you and you can easily find your gifts, make sure you have a home set called "home" or make one named "Santa".
( If you do not have a home set or a Santa titled home then your gift will be placed at the first claim in your /claimlist.)
Deadline for
Santa in Lunarvale
- December 24th
Deadline for
Win a Fully Furnished Home
- December 31st
The season of bright holidays is upon us ladies and gents (and cats) so lets spend this month being kinder to each other, tis the season of giving. Let us practice warm thoughts and tolerance towards all so as to make our daily lives easier. Bless all of you, no matter your race, religion, or creed of any kind and may only good things find you this season.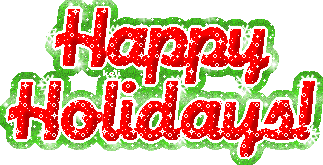 ​
​
Let's get down to boosiness and explain this
​
Trick or Treating Event!
​
Promptly on Sunday October the 29th at 6pm CST the Halloween Event Arena will be opening and players may flood in! You will be introduced to the sleepy suburb of Sleepy Vale. The Event will last the rest of the night!
Enter the world of Sleepy Vale; the long forgotten suburb that saw a boom in population when emeralds were discovered in her shifting mountains. After the mines shifted endlessly, causing landslides and suffocating hundreds of mine workers within, the industry dispersed as quickly as it came. Some tales say if you walk around the mountain walls you may still hear the cries of workers trying to escape and go home. The mines have never been safe since the day they collapsed, families moved out but some have chosen to stay and hope to someday see the town lively again. Till then the grass grows in patches, a weird wind howls through the trees all the time and it always looks dreary with lightning in the clouds.
For one day only the nice people of Sleepy Vale will be letting players of all sorts visit each home door to door. Players will be given candy which will then give them access to special loot crates where they have a chance to unlock rare items and other goodies!
If you see someone is not home at the time then check back later! However if a home member sees that you have visited on many occasions they will not give you anymore candy!
Don't be greedy >:O
See you there and be sure to wear your best costume!
​
Hey there friends and family! We're back!
After a grueling weekend and working till 4am almost everynight we finally got the Lunar Train going. With this new map we've also made a ton of changes. Fasten your seat belts and hold on to your drinks cause I'm going to walk you through the changes!
​
​
Every rank has been changed

.
All ranks have new permissions and only a few of the higher ranks had changes. What you will notice the most though is some ranks are gone. We had 13 ranks and I felt that number was overwhelming and kind of confusing so most ranks have merged with another. Here's the run down on that.
​
​
Default →
Wanderer

Earthly →
Earthly

Zenith →
Eclipse
Spectral →
Eclipse
Lunar →
Lunar

Stellar →
Lunar
Galactic →
Stellar
Nebular →
Stellar

Supernova →
Supernova
Titan →
Supernova
Mythic →
Mythic
Ethereal →
Divine
Divine →
Divine
Cosmic →
Cosmic
This may seem confusing for now but I promise in the long run it will make things much more simple. Also if you feel unhappy at all with your rank changes please know we are not done adding new plugins and good perks for all of you. We're just working right now to get the server back up again.
If you have any questions at all about the changes or would to talk about changes to your rank please message me (Glitter) or Storm and we will do our best to compensate you.
HOW TO GET YOUR RANK AND STUFF BACK:
Politely ask Glitter or Storm -

If you bought your things from the webstore Aura/Lunar tell us

. We can easily look your name up and restore purchases

Politely ask Glitter or Storm

-

If you sent us a mail with your rank, because you got from a dp or with points, tell us

"I sent you a mail with my rank" We have a list of those names and ranks and will have to look at a different list.

BE PATIENT - getting your rank back, please. If you see neither Glitter or Storm online then message any staff member. They will message us and we will hook you up as soon as we can.
​
Hey there guys. So I'm about to drop some heavy news that will affect every player. Starting with the posting of this status the server will have three weeks before we completely wipe the map and update to 1.12.
>Listen to Glitter personally talk about this here<
----------------------------------------------------------------------------------------------
1.12 is something all of us want, staff and players alike. However due to the huge changes 1.11 and 1.12 make to the way maps are and how some of the basic features function in minecraft, it means we are going to have hard clean the server. I avoided it and put if off for long cause I was hoping it would not need to happen that we need to map reset. But the player count has been dropping recently and it is my strong opinion this is due to the server being two updates behind.
I'm wanting a super reset so all players will start out new with pretty much nothing. Player Vaults will not transfer over. This may sound discouraging and this may make us lose players but I ask that you understand that allowing PVs will just mean players sneaking in hundreds of spawners. That's not okay. Note: If you've purchased cosmic gear, kits, etc we can restore those to you once the new map is up and we are open.
Now I know we just emergency server reset in February so this map has only been up 5 months, for that I am extremely upset we have to reset but it's either stay 1.10 and keep 10 players max a day or bite the bullet and get us on 1.12. Servers go through phases of having errors happen from time to time and hopefully this is our last hiccup. I'm sure we all miss the server keeping a steady player flow.
----------------------------------------------------------------------------------------------
There is still something else major to address.
The current plugin we use to give players their ranks is called "Group Manager" this plugin stopped getting updated around 1.8 but by the grace of some unknown god it's remained workable for 1.10. Sadly though after searching all over this plugin is not functionable on 1.12. This means we are going to switch to another rank managing plugin. This means players are going to have to manually be added to their proper ranks. If your rank was not bought through the Aura/Lunar webstore we are going to need you to work with us a little in the next 3 weeks
.
To break this down; this means if you won a rank from a drop party, bought a rank with points, or if you have a rank from shimmer days you will need to /mail send Glitter OR /mail send Storm your in game name or any alts you have who have won ranks. It will also be super appreciated if you spread this around to your friends.

If you bought a rank, kits, pets, trails, etc. from AuraVale/Lunarvale webstore then you do not have to send us a mail. As a back up though you may want to keep a screenshot of your receipts you get in your email. If Glitter or Storm are online we won't need to see your receipts however you will need them if you are redeeming your things to an admin.
If you won a rank in a drop party: /mail send Glitter or /mail send Storm
If you earned a rank with points: /mail send Glitter or /mail send Storm
If you have a rank from Shimmer: /mail send Glitter or /mail send Storm



Not sure which of us to mail or what to say?




If your fave color is purple, yellow, green, white or brown /mail send Glitter "Hey my username is _____ and I am ______ rank."


-


If your fave color is pink, blue, orange, black or other /mail send Storm "Hey my username is _____ and I am ______ rank."
----------------------------------------------------------------------------------------------
Things that will stay:
- Artmaps you've made.
However staff will have to manually give these back to you so please be patient.
- Playtime
Things that will not stay:
- The map
- Claimblocks
- Balance
- McMMo
- Jobs
- Warps
- Home sets
- Mall plots
- Bold Nicknames/ perm chat color
Unless you bought the book for them from the webstore
It is currently undecided if there will be a download available for you to be able to save the map.
----------------------------------------------------------------------------------------------
Again I want to stress, after you rejoin the server when all of this happens you may not have a rank. DO NOT FREAK OUT. kindly message a Tech, Admin or Glitter and they will hook you up.
We're looking at the server being down a total of 3 days at the least from

August 23rd to the 26th

for these changes to take place.
If there are any questions you want to ask in regards to all of this happening please message myself, Glitter, or Storm/Bannah through discord.
BriGlitter#5649 - bannah#0924​
This is going to be an odd post to make, gonna go ahead and state that, and this will also be very hard to try and word it in a way you guys understand. This has never been an issue on the server before and while only a handful may be contributing to make it an issue I feel like the community needs to be aware of these issues too.
We're all people in life with our struggles trying to make it through the day. Some of us are teens and preteens juggling making our parents happy, keeping grades up, and avoiding school drama. Others of us are struggling to keep a happy face during our part time jobs and college classes. Some of us are even full fledged adults getting on to relax after wrangling their own kids all day. And some of us just have the unspoken struggles.
All of those struggles can be what really makes LunarVale a fantastic outlet to just relax and be ourselves, throw our worries to the creepers and just make neat shit. However it must be said

LunarVale and the community/staff are not certified psychologists.
I'm urging strongly that if you have more stressful issues going on in your life that you make your parents or siblings aware of this more than you tell other players on Minecraft. Telling a friend on Minecraft may be a good outlet for venting but again, we're not psychologists on the server, you are subject to getting bad advice. Not everyone knows how to offer good advice. I myself can find it hard to offer advice on something I've never experienced.
Also as a person who does get to read all messages sent, like all current staff members, I also urge that it's better to keep some mystery about yourself. Some of you reveal way too much. This is a Minecraft server, keep conversations as Minecraft related as possible.
I'm not saying you can't talk about non-Minecraft things at all, I know a good conversation flow can cover multiple topics, but I do ask you
don't get too personal about yourself in global chat or messages.
You're not alone, you can talk with someone.​
It happens to a lot of people but that doesn't mean it should. ​
Sometimes you just need to talk it out with a qualified stranger. ​
As many of you have now noticed the server balance has been reset for everyone. Please before you get mad/annoyed/negative about this please realize I did this for the good of the server and players.
Taking yourself out of your usual view please view the server as a new player. Most people on already have a huge base, that's fine new players can keep up with that. BUT majority of players have a balance of 15 million or more. This can really dissuade a player from wanting to play. They feel they already don't have a good chance of influencing the economy and either don't aim to compete for it or leave the server.
​
Even usual players now lose drive to compete for baltop seeing how much of an advantage some players have. This is not a bad thing, those players have for sure worked hard for their baltop. I tip my hat to those players for adding competition to the server and keeping players engaged. At some point though when you're so far ahead of the race people won't compete. So due to that I have reset the server balances for everyone.
​
I did not warn you guys of this for one main reason. I tell you Eco reset is coming and so many players would buy stack after stack of valuable items to be able to sell after the reset, pushing them right back up to baltop. ​
​
I thank all of you being understanding of this. And for those who are still upset I ask you please keep your complaints to a hush so as to not damper another players experience.
Here is money cat wishing you good ventures in your new money ventures!
​